WOMEN IN HISTORY LUNCHEON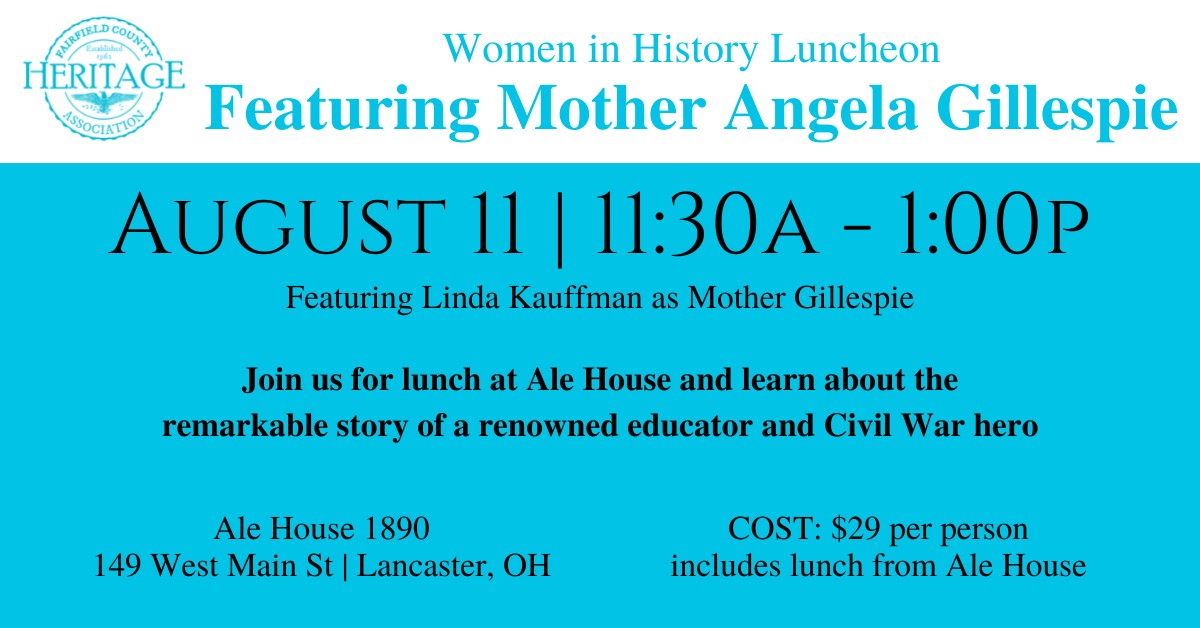 August 11, 2022 | 11:30 a.m. - 1:00 p.m.
Ale House | 149 W. Main St
Tickets: $29/Ticket

SOLD OUT
Join us for lunch and learn about the amazing story of renowned educator and Civil War hero Mother Angela Gillespie. Linda Kauffman will be playing the role of Mother Gillespie and telling about her contributions before, during, and after the war.

Lunch from Ale House will include chicken salad sandwiches or Santa Fe wraps, salad, pasta salad, sweets tray, and beverage.

Please note that there are stairs but a service elevator is also available.