The Fairfield County Heritage Association connects all people to the rich history of
Fairfield County, Ohio.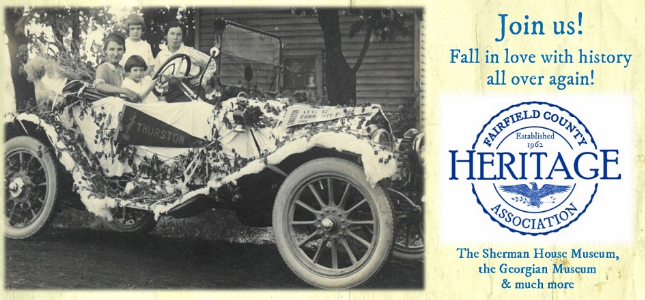 YOUR MEMBERSHIP GIVES YOU.....

• Free admission and unlimited visits to the Georgian Museum and the Sherman House Museum.
• Four issues of The Fairfield Heritage Quarterly, a magazine featuring articles about Fairfield County history.
• A 10% discount off many items in the museum shops. (Members who volunteer in our museums receive 20% off.)
• Advance notice of FHA's special events, including teas, home tours, cemetery walks and workshops.
• Opportunities to serve as a volunteer at our museums or for special events. Meet great people with similar interests, learn new things and have fun!
• The knowledge that you have helped preserve our rich yet fragile local history for future generations.

The FCHA membership year runs from January 1 through December 31.

Memberships are priced to fit any budget.
• $10 - Student (6-18 yrs.)
• $25 - Individual
• $50 - Household*
• $20 - Senior Citizen
• $35 - Senior Couple
• $75 - Business
• $100 - Donor
• $250 - Supporter
• $500 - Patron
• $1,000 and up - Benefactor
*(Covers two adults & the children residing in one household.)

The Fairfield County Heritage Association is a 501(c)(3) organization. Your membership and any additional donations may be tax-deductible. Please consult your tax professional.
To pay by mail, please download this Membership Card, complete it and mail it with your payment to the:
Fairfield County Heritage Association, 105 E. Wheeling St., Lancaster OH 43130.

If you have questions, please call the FCHA office at 740-654-9923 or send an email to office@fairfieldheritage.org.